Our clinical team
Looking to commission mental health services for people in your organisation?
We're the only online mental health services provider registered with the CQC and we offer unrivalled clinical excellence throughout our service.
Our team are:
Fully qualified clinicians monitoring our community forums 24/7

Registered and accredited therapists and counsellors providing guided support and 1-to-1 therapy
Supporting research
A great deal of research now exists that demonstrates the effectiveness of what we do. Take a look through the library of resources below that evidences the approaches we use on Big White Wall.
Kate Collie, Sara Prins Hankinson, Mary Norton, Catherine Dunlop, Mady Mooney, Gretchen Miller & Janine Giese-Davis (2017) Online art therapy groups for young adults with cancer, Arts & Health, 9:1, 1-13, DOI: 10.1080/17533015.2015.1121882
Jennifer Wild, Emma Warnock-Parkes, Nick Grey, Richard Stott, Milan Wiedemann, Lauren Canvin, Harriet Rankin, Emma Shepherd, Ava Forkert, David M. Clark & Anke Ehlers (2016) Internet-delivered cognitive therapy for PTSD: a development pilot series, European Journal of Psychotraumatology, 7:1, DOI: 10.3402/ejpt.v7.31019
Kobak KA, Wolitzky-Taylor K, Craske MG, Rose RD, Cognit Ther Res. 2017 April ; 41(2): 252–265. doi:10.1007/s10608-016-9819-4.
Kyrios M, Ahern C, Fassnacht DB, Nedeljkovic M, Moulding R, Meyer D, Therapist-Assisted Internet-Based Cognitive Behavioral Therapy Versus Progressive Relaxation in Obsessive-Compulsive Disorder: Randomized Controlled Trial, J Med Internet Res 2018;20(8):e242, URL: https://www.jmir.org/2018/8/e242, DOI: 10.2196/jmir.9566, PMID: 30089607, PMCID: 6105869
The role of digital technology in mental health support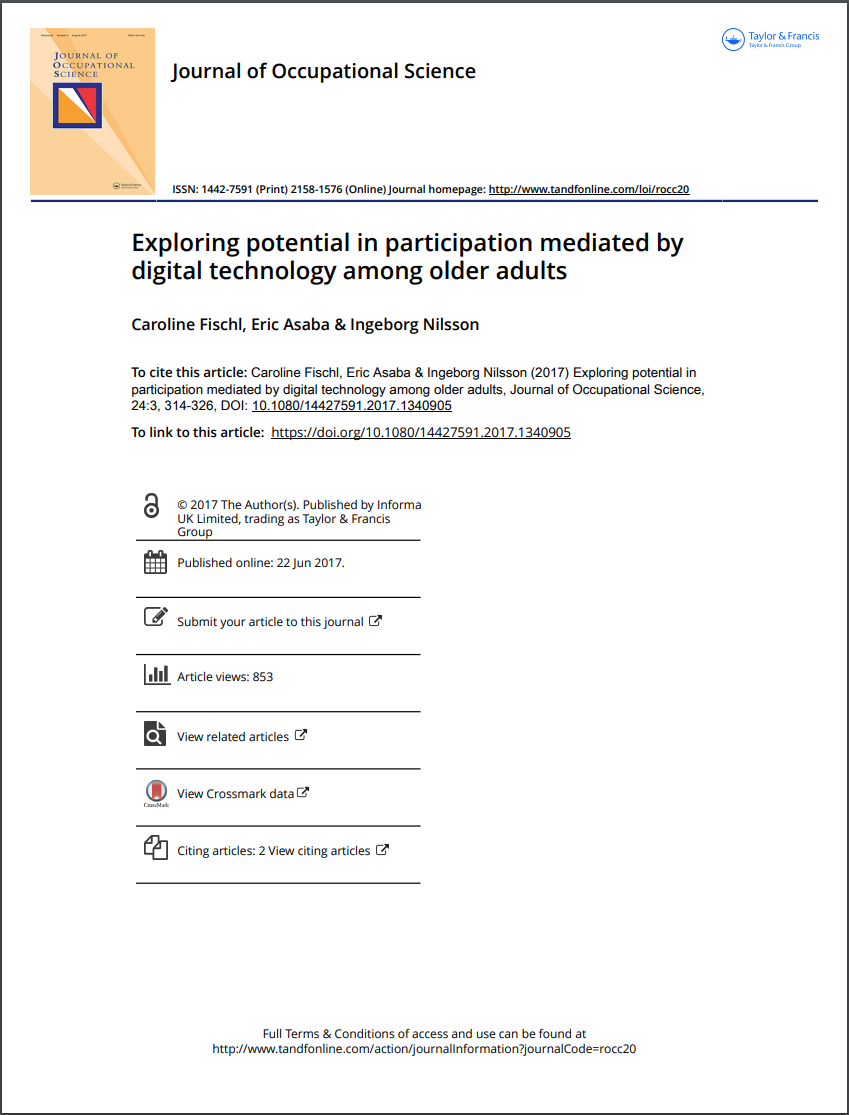 Caroline Fischl, Eric Asaba & Ingeborg Nilsson (2017) Exploring potential in participation mediated by digital technology among older adults, Journal of Occupational Science, 24:3, 314-326, DOI: 10.1080/14427591.2017.1340905
Gino De Angelis, George A Wells, Barbara Davies, Judy King, Shirin M Shallwani, Jessica McEwan, Sabrina Cavallo, and Lucie Brosseau, The use of social media among health professionals to facilitate chronic disease self-management with their patients: A systematic review, DIGITAL HEALTH, https://doi.org/10.1177/2055207618771416, First Published May 3, 2018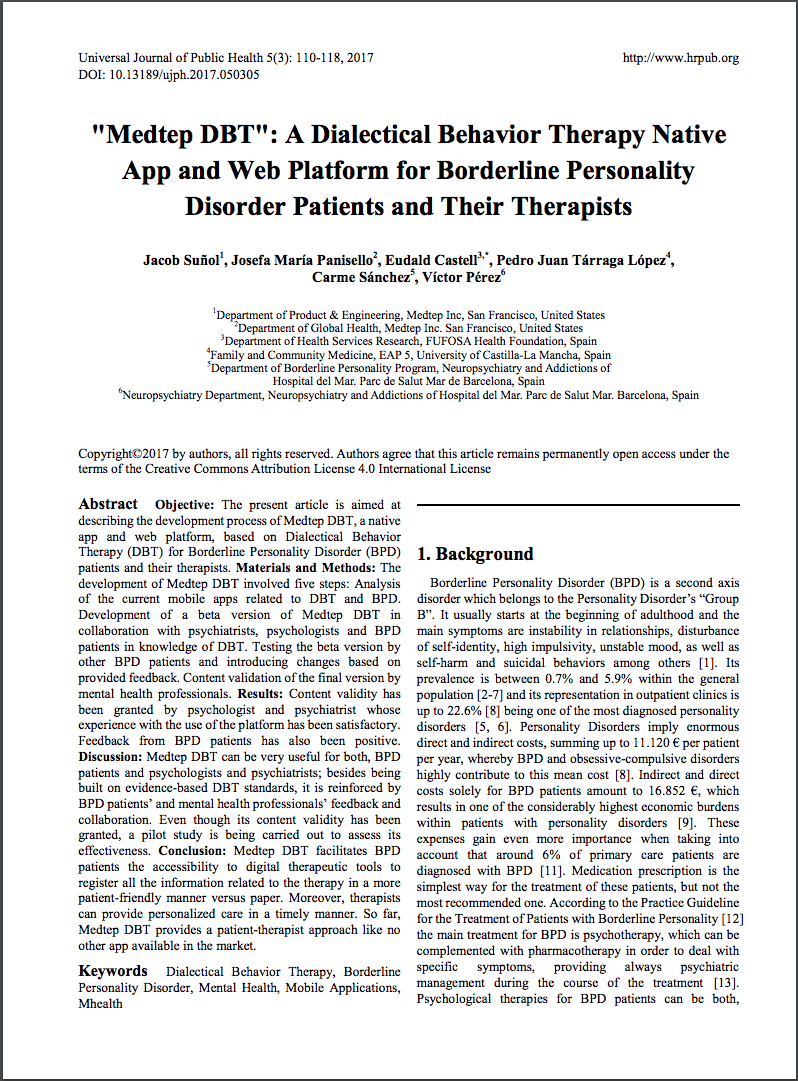 Jacob Suñol , Josefa María Panisello , Eudald Castell , Pedro Juan Tárraga López , Carme Sánchez , Víctor Pérez (2017). "Medtep DBT": A Dialectical Behavior Therapy Native App and Web Platform for Borderline Personality Disorder Patients and Their Therapists. Universal Journal of Public Health, 5 , 110 - 118. doi: 10.13189/ujph.2017.050305.
Our outcomes
67% report improved wellbeing from using BWW such as reduced isolation, improving coping skills and improved emotional health
For 48% of members, Big White Wall was their first step in accessing mental health support, outside of professional intervention
1 in 2 members share an issue for the first time on BWW